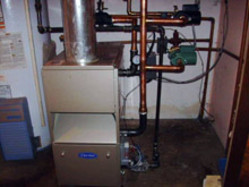 Are you struggling with a broken furnace? Is your water heater leaking? Are you looking to install an air filtration system? No matter what your needs, Mike O'Brien Heating Cooling & Plumbing can help with it all, from heating and cooling to plumbing and air quality. With over 30 years' experience, our residential and commercial plumbers and HVAC service experts have the knowledge and expertise to work on heat pumps, furnaces and boilers, gas lines, and much more. We are committed to bringing you low prices and high quality when it comes to repairing your home's or business's vital systems, and we strive for customer satisfaction whether we're providing you with an in-depth boiler repair or a basic air conditioner tune-up.
Commercial and Residential Heating Systems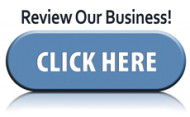 Mike O'Brien Heating Cooling & Plumbing Inc. is proud to offer a full range of installation, repair, and maintenance services for your home or business, designed to keep your furnace, heat pump, or boiler working at top efficiency while keeping you comfortable. Some of the services offered by our heating contractors include:
Furnace repair and installation
Boiler repair and installation
Heat pump repair and installation
Radiator repair
Forced hot air system repair
Design services for new construction
Preventative maintenance
High-efficiency change outs
If your heating system is not working, or you are tired of escalating energy bills, call the heating and cooling specialists at Mike O'Brien Heating Cooling & Plumbing. We'll diagnose and eliminate a broad range of HVAC heating problems, and if you're interested in upgrading to a more efficient heating solution, our experts can provide you with product advice as well as top-notch installation workmanship.
Water Heater Service
Mike O'Brien Heating Cooling & Plumbing Inc. has the necessary skills and experience to install and repair a variety of tankless water heater types as well as traditional reservoir models. Whether you have a gas or electric unit in a business or residential setting, you can rely on our team of hot water heater specialists for effective, affordable service.
Air Conditioning Service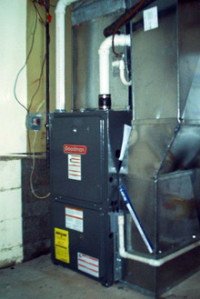 The pros at Mike O'Brien Heating Cooling & Plumbing are factory-trained air conditioning contractors, so we can address just about any air conditioner repair issue with skill and ease. Whether you have a residential central air unit or a commercial rooftop condenser, we are the team to call for professional air conditioner repair, maintenance, and installation. Contact us for more information and learn more about how we can help keep you cool this summer.
Air Quality Services
Here at Mike O'Brien Heating Cooling & Plumbing Inc. we offer a variety of services designed to improve and maintain the quality of the air in your home or business. In addition to installing and replacing dehumidifiers, humidifiers, and other air quality systems, our team is certified in high-efficiency air filtration, so we can ensure that you are receiving the best possible value for your money. We also specialize in carbon monoxide detection systems.
Residential and Commercial Plumbing Services
At Mike O'Brien Heating Cooling & Plumbing, we are proud to offer a full spectrum of residential and commercial plumbing services performed by a master plumber. From clearing a drain clog to replacing damaged piping, there's no task that we can't handle. If your home or business is in need of a qualified plumbing professional, you've come to the right place!
Offering high-quality plumbing, air quality, and HVAC service at some of the lowest prices in the region, Mike O'Brien Heating Cooling & Plumbing is the team you need. Our fully licensed and insured technicians are available seven days a week, including night and weekend appointments, and offer emergency services. Call or e-mail us today to schedule your service call and receive a free estimate. For furnace repair, air conditioning service, or even residential/commercial plumbing services, our team has the expertise you can rely on!